Water Restoration
You've just arrived home from a wonderful vacation to find water draining from the ceiling! OR—The recent wave of t-storms killed power to your area and your sump pump quit working! OR—The sewer system backed up during a recent rain and your waste (and your neighbor's) is now at the foot of the basement steps! Unfortunate events like these can strike at anytime.

Water damage to your home or business is a serious event that shouldn't be handled by inexperienced, untrained or ill-equipped companies. A beautifully finished dwelling flooded by clean water can rapidly deteriorate into a very unhealthy environment if emergency procedures are delayed.

Quick response to your loss will prevent secondary damage (damage from elevated humidity) and also reduce the potential for mold growth. In addition, quick response reduces remediation costs and hastens the return of your home or business to its pre-loss condition.

Tri County Cleaning Systems is a leading expert in water damage restoration. We understand the value of fast response, good customer communication and effective procedures to reduce costs and speed results. Whether the water damage is covered under your property insurance or you're paying out of pocket, we will draw upon our vast experience completing thousands of water damage restoration projects in Central Illinois to best resolve your situation.

Tri County Cleaning's Water Damage Services Include:
Emergency Response 24 hours a day, 7 days a week.
Specialized water extraction, drying and dehumidification equipment.
Complete structural cleaning, deodorization and sanitizing.
Packing contents out/in, cleaning and climate-controlled storage for larger projects.
Mold containment and remediation services.
Project managers with certification and ongoing educational training.
Trained and uniformed employees—no subcontractors.
Complete rebuild/repair recommendations.
A Typical Water Damage Restoration Includes:
Inspection and assessment to locate the extent of damage.
Determination whether structural components can be successfully saved or need replacement, depending on several variables such as type of water intrusion, length of time since the occurrence, previous water damage events, etc.
Emergency services such as bulk water extraction, personal property protection, sanitizing and strategic placement of professional drying equipment. The drying process time can vary with seasonal changes, the saturation levels, etc. Wall baseboards may be detached and drilled behind so that we can introduce dry airflow into hidden inner stud cavities.
Daily monitoring of the drying progress using state of the art moisture sensors, hygrometers, and even infrared cameras.
Communication to inform our clients of their drying progress, our expectations and a time frame for follow-up visits. Your questions and concerns are very important to us and we are here to address them.
An evaluation once all materials have been brought to a dry standard to confirm whether any further replacement work is needed.

If you've experienced a water loss at your home or business, call Tri County Cleaning Systems.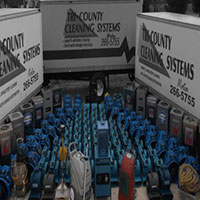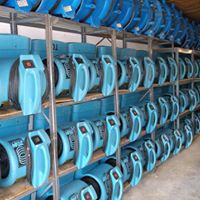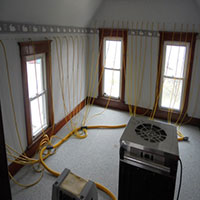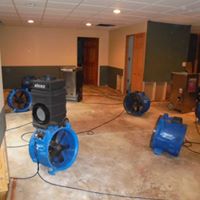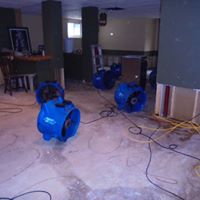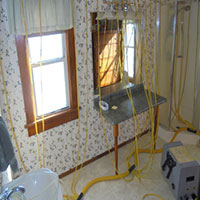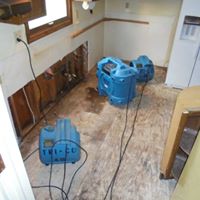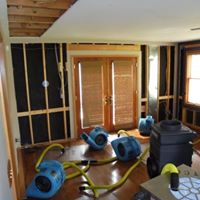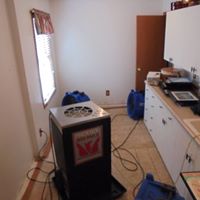 Find Us At:
18881 Springfield Rd.
Groveland, IL 61535