Mold Remediation
Although mold generally thrives in nature, it can also grow in building environments if the right conditions exist. Typically, conditions of stagnant air, dampness and warm temperatures promote mold growth. These conditions can exist inside your home or business if you've experienced water damage from a single flooding event or an ongoing water intrusion from leaks in your roof, windows, plumbing or foundation. Prolonged excessive humidity condensing on cooler surfaces can also provide the moisture needed to support mold growth.

Tri County Cleaning Systems offers a full range of mold remediation services for projects of all sizes. Our experience has shown that people tend to be mold minimizers or mold maximizers. Mold minimizers undervalue the potential consequences that can develop from excessive mold growth, such as adverse health effects and property devaluation. Mold maximizers, on the other hand, greatly exaggerate and fear the worst with relatively small amounts of mold growth.

Your best interest and peace of mind are always our top priorities as our staff of certified professionals assess any mold issue to offer clarity and cost-effective solutions to your concerns.
Tri County Cleaning's Remediation Process Includes:
Infrared camera and moisture-sensing equipment to locate hidden moisture sources
Identifying mold source locations and evaluating active growth vs. spore deposition
Preparing a scope of work that details job procedures, recommendations and costs
Setting up containment to eliminate mold spore deposition to non-affected areas
Physical removal of mold growth from structural components and non-porous contents
Drying services to remove excess moisture from structural components and contents
HEPA filtration vacuums and negative air machines/scrubbers to capture airborne particulates
If necessary, secure off-site storage for contaminated contents and furniture to determine which existing items can be brought back to pre-loss condition with cleaning and deodorization or need to be replaced due to excessive damage.
A typical mold remediation project begins with sampling to determine the extent of mold throughout the dwelling. Once sampling results have been reviewed, a protocol or scope of work can be created to itemize the necessary procedures to remove the mold.
A containment is erected to isolate the main source of mold contamination from non-affected areas. The containment area is placed under negative pressure with HEPA air scrubbers to capture microscopic airborne particles. Any structural components requiring demolition (carpet, pad, drywall, etc.) are removed, bagged and disposed. The area is then HEPA vacuumed, cleaned and treated with an antimicrobial application and then followed with a final HEPA vacuuming.
After demolition and cleaning, the air scrubbers are allowed to circulate air for a specified time period (typically 2 days) followed by clearance testing performed by an inspector INDEPENDENT of Tri County Cleaning Systems. Many competitors grade their own work, but we don't want our paid company employee grading our work...that would be the same as letting the student write his own report card! We use a non-affiliated inspector who's not afraid to say "you did not pass clearance testing". If we fail to pass clearance testing, we come back in at no additional cost to you.

Tri County Cleaning Systems always concentrates on being thorough, complete, and cost efficient.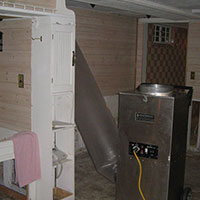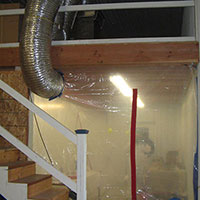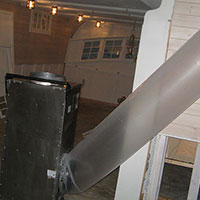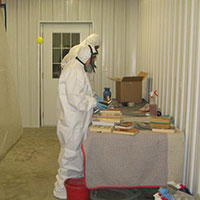 Find Us At:
18881 Springfield Rd.
Groveland, IL 61535